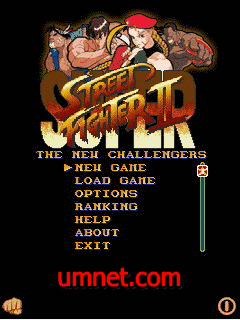 Capcom developed its first mobile game in Java Environment when it released Street Fighter II: The new challengers. Though it is the first mobile game by Capcom still it has quite acquired a rank in mobile gaming. The graphics are quite good, much better than the original game. But playing such a game in mobile where you need to press harder and faster to do significant combos, it becomes really hard.
Downloads
Edit
Ad blocker interference detected!
Wikia is a free-to-use site that makes money from advertising. We have a modified experience for viewers using ad blockers

Wikia is not accessible if you've made further modifications. Remove the custom ad blocker rule(s) and the page will load as expected.